Codra is proud to announce that its Panorama E2 SCADA software has successfully passed the security assessment of an evaluation center accredited by ANSSI; It was carried out using a security target defined in collaboration with the French National Cybersecurity Agency (ANSSI). This makes Codra the first SCADA developer to be awarded First-Level Security Certification (CSPN).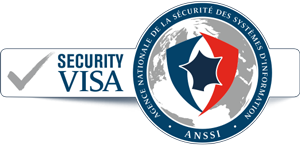 Considered by France as a national priority, the security of information systems is something in which everyone can play their part. The French government strongly recommends that leaders of industrial or building control projects make use of software tools that have  digital security functions integrated natively.
Because cybersecurity has always been a key concern for Codra, we have used every possible means to achieve this first step, which is the first of several steps !
Since 2015, under the leadership of ANSSI, Codra has been taking part in working groups to define safety targets for SCADA software. Since then, our teams have successfully responded to the requirements of protection profiles for client / server applications.  As a result, right from your design phase, Panorama gives you a range of cybersecurity functions that are proven and certified by the French Government's agency.
This success has confirmed the wisdom of our cyber strategy: to provide our customers with outstanding software to support them in their digital transformations. In order to do this, we are continuously improving our platforms to ensure that users of Panorama have a secure tool that can be configured to meet their requirements and policies.
Whatever your industry, cybersecurity is crucial.
In addition to a certified product, Codra invites you to take a step further by attending a training course on cybersecurity dedicated to SCADA applications. Here you will learn about relevant best practices and will develop your technical expertise.