Delivering performance
At Codra, we are committed to working alongside you on a daily basis to tackle the challenges of Industry 4.0 and Smart Cities. Our innovation strategy, together with a resolutely human and collective approach, leads us today to offer you the best in SCADA and technical and scientific engineering.
Our Mission:
Because we want to play an active role in the world around us by making our work count for as many people as we possibly can, Codra will place all its expertise and know-how in industrial computing at your service to support you in the innovative transformation and operation of your facilities.
To do this, we have set ourselves a twofold objective: to meet as many of your needs as possible with our Panorama software suite and, where appropriate, to support you on any highly sophisticated requirements through bespoke solutions.
We are here to help you push back your limits, so let's make the difference together!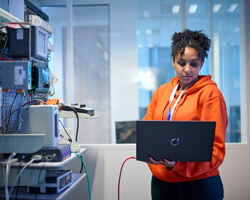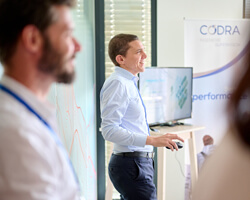 Our offer
Working hand in hand with you and being committed to your goals, our teams will provide you with the answers you need in one of two ways:
Demo
A project to develop? A simple question to ask us?
Our teams are available to give you a demonstration or simply answer your questions!