Régaz-Bordeaux, a subsidiary of the Bordeaux Métropole Energies group, manages a gas distribution network serving a total 46 municipal areas in the Gironde region. Having set itself the goal of distributing 100% green gas through its network by 2050, the company has committed as a local player to an ambitious low-carbon strategy. Since 2005, Régaz-Bordeaux has been relying on Codra and its Panorama SCADA platform to control and monitor gas delivery throughout its service area 24/7.
So how is Panorama supporting this Bordeaux-based player with its green transition goals?
Industrial SCADA for smart gas grids
Régaz-Bordeaux gave a feedback session on its the Panorama SCADA solution at this year's ExpoBiogaz trade fair in June. The vent was an opportunity to present:
How the successive upgrades of the Panorama application adapt to the development of the network and to the evolving needs of the operator's technical teams;
How Codra is supporting the company in its "Smart Gas Grid" strategy by offering a monitoring and control platform capable of evolving as new technological needs emerge.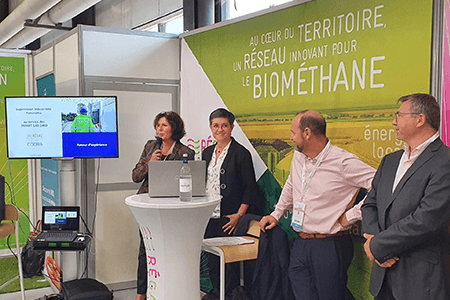 An application designed to evolve
Using the Panorama application, more than 300 pressure reducing stations can be finely controlled to ensure the safe distribution of gas to customers. The network is monitored from the Operations and Safety Office which is equipped with several HMI screens. All the information collected in Panorama allows the operations team to monitor the network continuously and to pre-empt potential failures by implementing corrective actions. The SCADA solution thus contributes to the scalability and safety of the whole regional network.
This application bears testimony to the excellent collaboration between Régaz and Codra for the remote monitoring and operation of their network.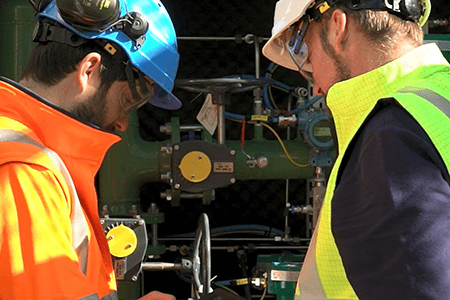 If you have a similar project or would like to meet the challenges of energy transition, why not get in touch with us to work out a SCADA solution adapted to your needs using Panorama.
To find out more: Panorama and the energy sector
From Electricity, through Oil & Gas and on to Renewables, Codra works with many companies operating in the energy business. Because we want to have a positive impact on the world we live in by being useful to as many people as we can, Codra offers its expertise and know-how in the field of SCADA to support innovation in the production and distribution of energy. With real-time access to information, full traceability and security of data, as well as unified access to your various sites and activities (Hypervision), Panorama is the tool of choice to support you in your decision making, in optimising working conditions, and in saving time and money so that you can get the best return on investment from your critical assets.
Enjoy greater operational efficiency and performance with Panorama.
Even better, discover features available in Panorama ready made to address your specific uses. And learn how our SCADA solution will help you meet your environmental challenges.