Codra will exhibit at Railtex from May 10th to the 12th 2022, at the Olympia London, UK.
Get on board in the UK's international exhibition of railway equipment, systems & services!
Technology in rail is changing at great speed. This is not only for users but for governments around the world looking to focus on digital transformation, decarbonisation and energy transition.
Lifestyles are changing, and environmental issues are on on the agenda for every major company in the rail sector. In order to reduce greenhouse gases, the government is supporting the development of more sustainable solutions such as hydrogen or electric vehicles. We are talking about soft mobility but also sustainable mobility which includes public transport such as trains.
With the crises experienced in recent years, travelers need more comfort and security when travelling by public transport.  The "passenger experience" is the current point of attention. One of the objectives is to increase access to up-to-date information in real time (sanitary, security), whether in stations or on trains for instance.
This also involves maintaining the R&D efforts and the network in good condition. Aging infrastructures must be maintained.
Codra supports the some of the largest companies in the railway industry in their innovations with the Panorama scada software platform, from data collection to performance optimization.
Why come and visit our stand?
Discover our Panorama Suite platform that includes a SCADA, a Historian and a Frontend Communication module used across the Railway Industry!
You will receive an explanation on our recent SIL2 application developed for Network Rail called "Remote Securing".
This solution responds to several challenges:
To guarantee the safety of interventions
To operate a double manual and digital consignment
To provide an innovative solution designed for operational staff
Whilst offering a high level of reliability based on the SIL-2 standard.
Come and visit us on booth B56 to explore all the uses of Panorama in and out of a train station:
Safety and security monitoring
Automatic ticketing
Access control
Station announcements
Video and radio intercom
Building management systems (BMS)
Centralized technical management (CTM)
Electrical energy management
Tunnel ventilation
Fire detection
Depot management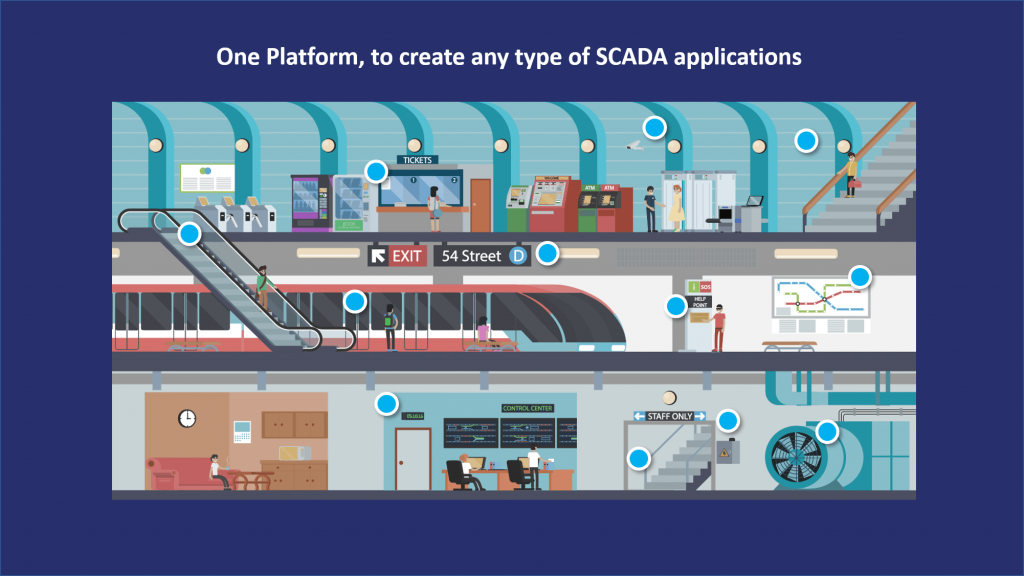 The Panorama Suite platform allows you to create any type of scada application to perform all the activities listed above. We can also present our Hypervision system to visualize and control the full activity of a station. Our solutions are used to handling applications as diverse as management, hypervision of train stations (BMS, BEMS,etc.) but also of technical centers, signaling systems maintenance, electrical power supply control. Thanks to our experience, Codra's team will present you concrete example of commissioning.
RAILTEX/INFRARAIL
Olympia, London
10-12 May 2022
Codra in the Rail Industry:
Codra is a French company, well-known in the Industry and Infrastructure markets as the manufacturer of the high-quality software platform called Panorama Suite. With 35 years of experience, and more than 40,000 licenses deployed worldwide, Panorama Suite is much more than just a SCADA platform. It provides Central Supervision and Control-Command, Mobile apps, OT/IT convergence, Edge-to-Service architectures, centralized Hypervision, BIM data repository and Cybersecurity mechanisms based on a COTS solution.
Indeed, Panorama is the first SCADA to be certified and qualified by the ANSSI.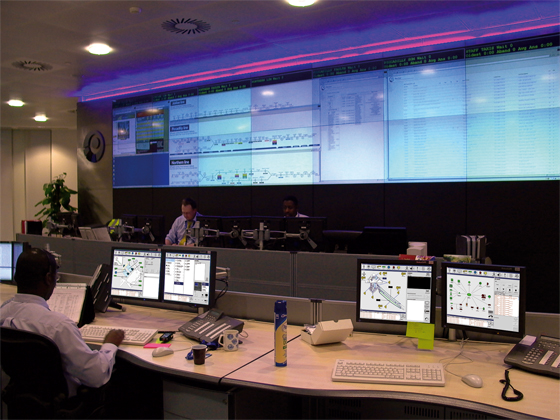 Panorama E² used at Tube Lines control center – London Underground
For decades, the team has a shown a proven track record in the Railway industry in UK, France and abroad such as: Network Rail, London Underground & DLR in the UK and SNCF, RATP & RTM in France through a qualified Distributors and System Integrators channels.