The Codra group is expanding and strengthening by bringing the Ordinal software company on board. The aim of the link-up is to extend the Panorama SCADA platform with a tried and tested MES solution. With SCADA, industrial control, BMS, energy efficiency, reporting, production monitoring, workshop management, process traceability, batch records, detailed planning… our ambition is to address the full range of challenges in the manufacturing sector and to increasingly support the digital and energy transformation of our customers. Through the merger, we are creating a sustainable French alternative, one that is independent of the major automation manufacturers and the North American software makers.
Codra set to develop in the Industry sector
Already present in many key sectors, such as defence, nuclear, water, transport and construction, Codra is now turning its focus to industry and digital continuity. By adopting an MES (Manufacturing Execution System) with Ordinal's COOX software, the Group is adding to its product portfolio in order to better address the challenges of industry and the manufacturing sector:
Human challenges with the difficulty of recruiting, sustaining skills and passing on know-how;
Societal and sovereignty challenges by being highly competitive but also resilient to cyber-attacks and geopolitical threats;
Energy and Environmental challenges in order to meet ever more stringent green transition requirements.
SCADA & MES, a winning combination
By bringing together two complementary offers, the Panorama SCADA platform and the COOX MES software, Codra is building a credible, alternative and independent French offering.
Thanks to this new MES brick, it will now be possible to establish a bridge between the SCADA environment and companies' ERP environment, with benefits for production management, quality and efficiency. A powerful winning combination for industrial performance."This remarkable complementarity [has] been key in our decision to join forces with Ordinal. We now have all the cards in our hands to start this great adventure and to get our exciting projects underway." says Eric Oddoux, Managing Director of the Codra group. He adds: "With this comprehensive offering, the Group will be able to address the full range of needs of its industrial customers and support them in their innovations."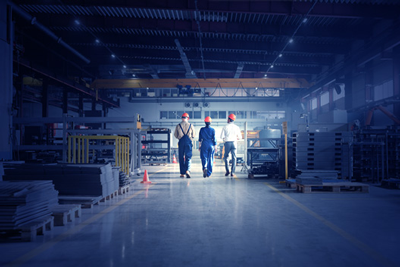 A 100% French software offer to support the Factory of the Future
By placing Industry at the heart of its strategy, Codra is affirming its positioning and its ambition: to champion French technology and defend it on the international stage.
Ordinal and Codra are two French software manufacturers, both active in the French Fab arena, built on the same foundations: technology, trust, proximity and durability. Moreover, both companies operate on the same economic model, distributing their licences via a vast network of integrator partners.
"We share the same desire to combine our strengths, our experience and our teams in order to offer sustainable technologies for the future. Together, and with the financial backing of the Codra group, we will be in a stronger position to develop the MES business", says Philippe Allot, CEO of Ordinal.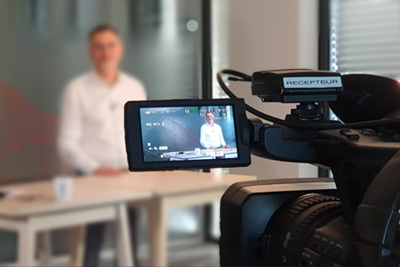 Solid foundations for building Industry 4.0
The Codra group will maintain its two historical departments, Engineering and Panorama, to which we will add the new MES department. Thanks to solid foundations, in terms of both equity and human capital, Codra will develop this new activity while continuing to meet all its commitments. "And we will continue to control our growth as we have always done for over 35 years", underlines Eric Oddoux.