In the Panorama software suite, the "alerting" or on-call management function is based on advanced alarm and event management. Its primary objective is to ensure proactive and efficient monitoring of your installations. The upgrades in the new 2023 version meet the specific needs of each department by adapting to different customer issues, in particular for 3 specific profiles.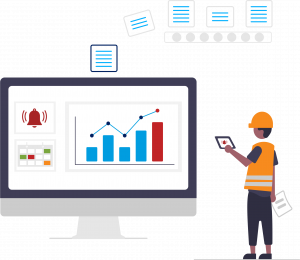 Who is remote monitoring for?
Site managers want to consolidate productivity and the safety of people and property. Their aim is to detect peaks in unnecessary energy consumption (faults, over-consumption, etc.) or to improve processes to make investments more profitable. All with the aim of improving the quality of products and services.
The production manager, on the other hand, needs to centrally manage all the alarms on the production line. They also need to be able to react quickly to events and incidents, and minimise non-quality and rejects. His objective is therefore to ensure efficiency and avoid production stoppages.
The maintenance manager, for his part, has to analyse the reasons for and impact of an incident remotely. They want to be able to deal with technical alarms quickly and optimise staff on-call and expert interventions to improve the efficiency of interventions.
Don't let undesirable events take you by surprise!
Maintaining the performance and reliability of your facilities
To respond effectively and jointly to the challenges of alerting, 5 major functions have been revamped in Panorama SCADA software.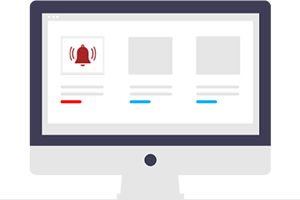 The alarm window
Designed to facilitate interaction between the operator and the supervised systems, the alarm window offers intuitive ergonomics for a simple, effective user experience. The Panorama software package has the most configurable alarm engine on the market. It offers a wide range of native interaction tools. What's more, Codra's R&D teams have taken your feedback into account to offer new features and improve its performance. Take advantage of a fully customisable alarm banner, with selective icons and animations, as well as advanced alarm management.
Time scheduling
Panorama's Timetable function has been completely modernised. Like an office environment, it is more ergonomic and intuitive. It makes it easier to configure and manage all your time schedules. It's independent of PLC systems, so you can harmonise usage to control all your sites. This function is versatile and can be used in a wide range of situations, such as managing cycles, maintenance operations or on-call duty. Two new concepts have been added: adaptable models and unified modelling. In particular, this makes it easier to manage exceptions such as holidays and public holidays. To take things even further, interoperability has also been enhanced, with the unified configuration of timetable programmes that can be transposed to open formats such as BACnet, Sofrel, etc.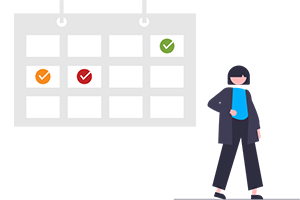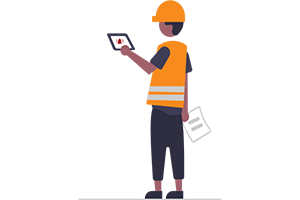 On-call
The on-call function enables you to react quickly in the event of an alert or alarm at your installation. Depending on the characteristics of the alarm, its criticality or other parameters, you can send a contextualised message to the on-call operators. The notion of acknowledgement, or escalation, enables more detailed management of emergencies. Various media are available to ensure effective communication. You can use audio via the SIP protocol for VoIP calls, or the text option to send an SMS, notification or e-mail. This diversity of media ensures that on-call operators receive information quickly and tailored to each situation.
The Human Machine Interface
High-performance Human Machine Interfaces or HMIs provide real-time monitoring and control of your installations. They present critical information in a clear and accessible way, making it easy to get to grips with the tool. In this way, the HMIs of your Panorama applications offer a renewed UX/UI user experience: coherence, legibility and fluid navigation. Codra provides three types of HMI depending on the context of use:
Desktop HMI
Web HMI
Mobile HMI
Whether you are using your control station, a company computer via an HTML 5 browser or a mobile device, our HMIs meet your business needs while providing identical functional coverage for Desktop or Web use with a single set of parameters.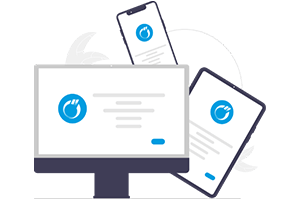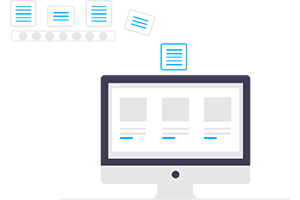 Interoperability
The integration of an OPC-UA Alarm & Condition client further enhances the interoperability of the Panorama platform. This integration provides greater autonomy in relation to existing software and automation systems. It is now possible to synchronise the alarm cycle of other suppliers, i.e. to acknowledge from supervision to PLCs and vice versa.
The integration of an "OPC-UA Historical Access" server means that historical data can be made accessible to third parties.
Certified OPC-UA DA since 2016, Codra is further proof of the independence of the Panorama software suite and its commitment to market standards.
Use an effective and reliable supervision tool. You'll be able to react quickly to alerts and ensure that information is accurately transmitted to the right person.