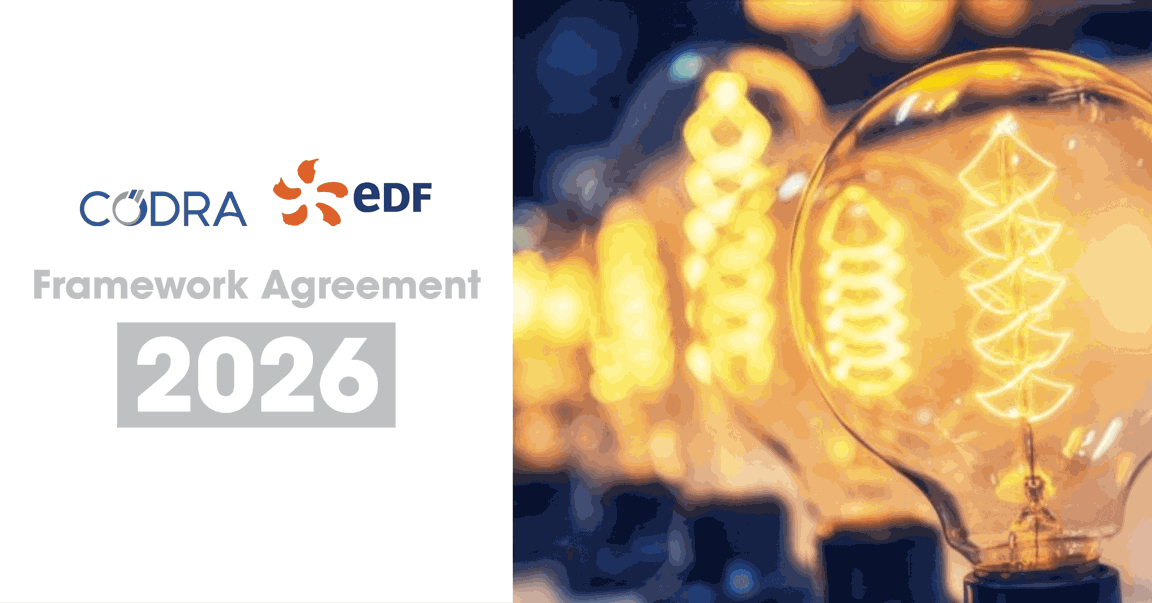 After 16 years of close cooperation, EDF has just renewed its confidence in us by signing a framework agreement that secures our relationship for the next 7 years. EDF is a long-standing Codra customer and for several decades has been using our Panorama SCADA platform across numerous facilities, particularly in 3 areas of EDF's power generation business:
Nuclear, with the modernization of its 900 and 1300 MW units,
Hydraulic, with eventually SCADA provision for over 400 small installations (dams),
And hybrid electricity generating facilities.
Since 2003, this agreement has covered the supply of Panorama licenses, a maintenance plan and technical support.
At Codra, we are proud of this lasting relationship, which is a testimony to the trust placed in us by this major global energy player.