We are committed to supporting you in your innovations in an ever-changing world. This is why Codra is proud to announce the release of its Panorama Suite 2022. This new version has many innovative features, including a centralised Hypervision solution based on Edge technologies, a web-based HMI that can be operated using an HTML5 browser, plus enhanced communication mechanisms for better interoperability between systems. Panorama is changing radically, both at the heart of the product, as well as through the introduction of new functionalities, and without forgetting the security requirements of your infrastructures. 
This version consolidates our approach of putting the user at the heart of our development work, whilst offering practical responses to the challenges of your digital transformation and green transition, whatever your choice of applications: SCADA, process control, Safety/Security-Hypervision, smart buildings, BIM for operations, energy monitoring, Smart Grids and Smart Cities.
Major new features leading to innovative uses
The Edge-to-Service  
The power of Edge technologies supporting a centralised Hypervision
Following feedback and responding to our customers' needs on the deployment and maintainability of multi-site applications, Codra offers a new facility: Edge to Service.

To benefit from centralised and secure management of your assets, this innovation consists of a two-level functional architecture: local SCADAs (and not just simply data gateways) distributed across multiple sites, complete with a centralised Hypervision. This Edge architecture offers you a global view of all your applications, simplified remote site management, local data management in the event of a loss of connectivity, rapid on-site deployment and a single point of configuration for both levels.
You save time and money by deploying and managing your applications remotely, in compliance with your IT department's requirements and your OT operational needs. It's a new innovation that brings you flexibility and scalability in the way you manage your installations.
Web HMI 
Your SCADA is available via a simple HTML5 browser
The web HMI offered by Codra is designed to provide "slim client" access to your SCADA applications via a simple HTML5 browser. This new functionality complements Panorama's Mobile and Desktop HMI and enriches your user experience. Viewing a Panorama application via a secure Web HMI becomes possible from any type of PC. The deployment, management and administration of your computer equipment and, thus, of your client workstations are therefore simplified.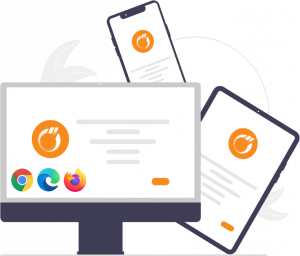 The new Web HMI will make everyday life easier:
for the IT department, by reconciling OT needs and IT constraints,
for integrators, by providing simplified configuration and maintenance,
for operators, by meeting their need for flexibility.
CODRA also guarantees the compatibility of your desktop graphics (mimics) in the Web HMI.
The customer area

A new customer area to streamline your interaction with our teams 
You may have already heard the news: our technical site has been given a facelift. Codra has created a single interface to simplify and centralise your interactions with our teams, bringing together all of your information, adding new services and introducing a new way to do business with Codra.
This complete overhaul of the old technical site offers you a brand new customer area, available at https://my.codra.net. You will find all the usual content but also new features. Don't wait, sign up now!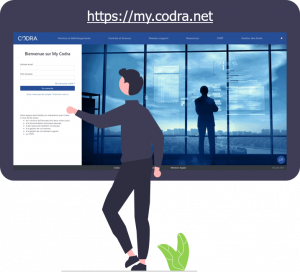 The Interoperability 
Strengthening inter-system interoperability 
Communication standards evolve and constantly require modification. This is why Codra is strengthening the interoperability mechanisms of its SCADA platform to strengthen the backbone of your technical IT.
The digital developments brought about by digital transformation and Net Zero have, and will continue to have, a direct impact on the management and operation of production systems (Industry 4.0), infrastructures (Smart Cities and Connected Buildings) and even on energy and utility infrastructures (Smart Grids). Our cross-functional and hardware-agnostic SCADA solution has unique modification and integration capabilities. This extended interoperability will allow you to ensure greater cohesion between your information systems for the benefit of production and operational activities.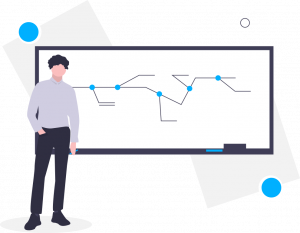 The Sustainability
A long-lasting platform for long-life installations
Having already proven itself in many sectors of activity, our platform is evolving to continue to support you over time. The R&D developments carried out daily on the Panorama Suite make it possible to offer our customers and partners an extensive range of functionalities.
Panorama Suite 2022 is enriched with important new functions, in particular with the revamp of internal communications, thus contributing to providing you with a long-lasting solution that will stay with you throughout your installation's life cycle.
As I'm sure you've understood, these are major new features in Panorama Suite 2022, which also includes further new additions such as a VoIP voice interface (SIP protocol), improved database archiving as well as new cybersecurity mechanisms.