This 5th edition of Global Industrie Lyon in France is placed under the sign of responsible reindustrialisation with the main topic being the decarbonisation of Industry. Reducing energy consumption and costs, maintaining productivity, remaining competitive in the area, etc. The Industry is mobilising at Global Industrie to promote French innovation and remain innovative in order to face the economic, ecological and social crises in the world.
Codra exhibits at Global Industrie 2023 in Lyon to help Industry 4.0 players to meet the challenges of digital transformation and energy transition linked to the environment, societal changes and new technologies.
Exhibition take place from 7 to 10 March 2023
at Eurexpo Lyon – France
Meet us on stand 1J8 – Hall 1
The whole of industry is mobilising!
Towards a decarbonisation of Industry in Europe
The industrial sector is directly concerned by this energy transition issue and wants to move towards a greener industry: better production to act on the decarbonisation of the production cycle. To do this, industrial companies must equip themselves with open, secure and scalable solutions that enable them to manage their installations, the resources required and therefore their expenditure as accurately as possible.
The Panorama platform is adapted to the requirements of each industry's player by offering SCADA solutions that can be adjusted to their needs of:
Efficiency and optimisation of production lines
Building management
Monitoring of energy consumption
Equipments' maintenance
This multi-disciplinary solution places the user at the heart of the scada/supervision project to meet the operator's field conditions, and control requirements but also to the site manager's activity report expectations. With its wide range of functions, the Panorama Suite is synonymous of mobility, connectivity and cybersecurity. Panorama is the first SCADA system to be CSPN certified and qualified by the French National Cybersecurity Agency called ANSSI.
Codra is continuously working to improve its Panorama offer to support you in achieving your operational and energy performance objectives.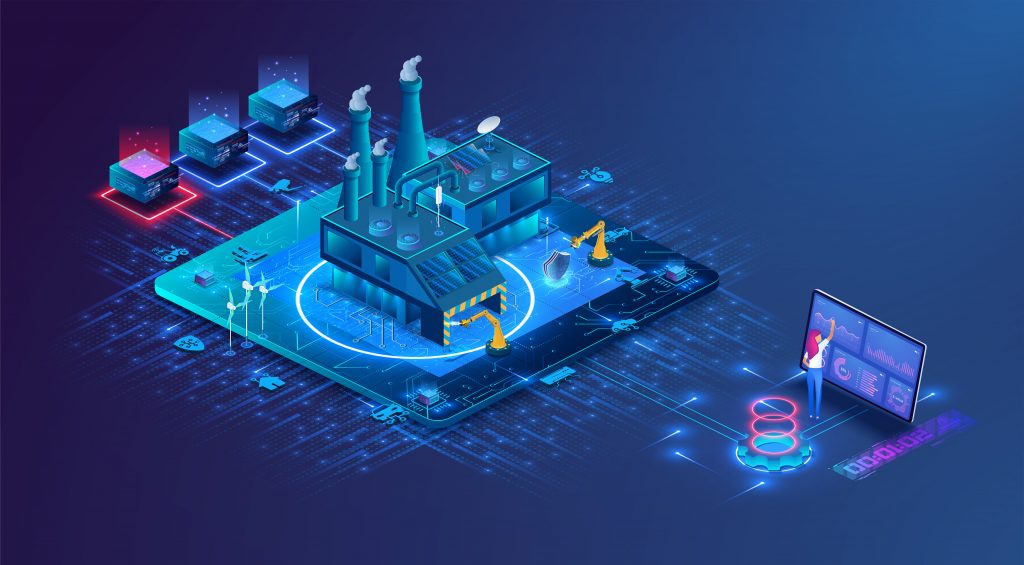 Codra's French know-how has been recognised by many industries, which allows us to establish a relationship of trust and proximity with the players in the sector and to provide them with optimal support.
Focus on: energy efficiency in Industry
Sanofi France commits to the energy performance of its production site
Sanofi Ambares in France, produces dry formulas (tablets, capsules) and injectable products (ampoules) for nervous system and cardiovascular diseases. This historic player in the pharmaceutical industry has ambitious energy efficiency targets. To meet this need, Sanofi chose to install Panorama's SCADA software to monitor all of its buildings' BMS/FM in order to manage its energy consumption reduction project. This solution, which is independent of the market players, allows Sanofi's teams to have complete control over their technical installations. Another advantage is the proximity: three times per year, a local Codra expert comes to diagnose and optimise the application for a more efficient building BMS.
Saint-Jean Group: Cybersecurity, UX/UI design and energy efficiency for the food industry
Saint-Jean Group, which has been producing fresh pasta and ravioli since 1935, has five production line sites in Auvergne and Rhône-Alpes, France. In order to increase its production capacity, this major player in the food industry has planned the extension of its Romans-sur-Isere site, which will now cover an area of more than 20.000m2.
For this new 4.0 factory, Saint-Jean group has chosen to rely on Panorama, a unifying platform capable of supporting it in meeting these objectives:
Guarantee the performance of the installations
Secure the traceability of the cold chain
Supervise all production equipment
Groupe Saint Jean has chosen a solution that can be upgraded over time, which meets various business needs: BMS, process, utilities, to eventually move towards a multi-sites supervision project. The group can rely on a robust SCADA system as well as on its editor Codra, whose industrial cybersecurity is part of its DNA.
Would you like to discuss one of your industrial projects or obtain more information about our solutions? Talk directly with the manufacturer Codra.