« A responsible, sober and resilient factory » will be the main theme of this 26th edition of the CFIA show, which will bring together more than 1,600 suppliers from the food processing sector. The exhibitors will be meeting in Rennes, France, to promote innovation by proposing solutions that are more economical with water and less energy consuming.
As a committed manufacturer, Codra will be participating in this major industry to support the food and beverage industries in their efforts to reduce energy consumption, manage resources and improve operational performance.
Meet us at CFIA
from 14 to 16 March 2023
at Parc Expo Rennes
stand CODRA D23 – Hall 6
Our teams will be happy to discuss with you on current and future projects and ambitions!
Towards a less-energy consuming Industry of the Future
Agro-food industries are taking the challenges of energy efficiency seriously, with one objective in mind: to reduce their consumption of fossil fuels in order to preserve the planet's resources, while reducing production costs and remaining competitive.
The players in the sector are constantly looking for innovative and concrete solutions to implement their Industry 4.0 projects'. The technological changes can have a direct impact on the management and operation of production systems, which requires constant adaptation.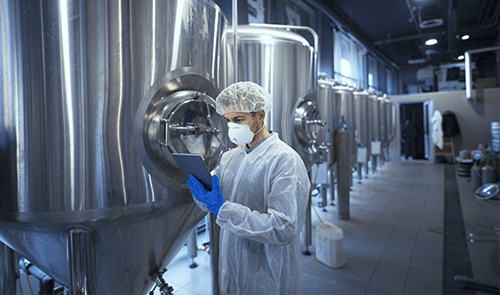 This is why Codra has developed the Panorama Suite, which perfectly suits to the current challenges facing the agro-food industry. In addition to offering a wide range of functions, it also has native cybersecurity mechanisms, upward compatibility between versions and allows updates to be made without interrupting service continuity. 4 essential points for manufacturers who produce 24/7.
This transversal SCADA solution, which is independent of the market's manufacturers and has been extensively tested, ensures that you will be able to respond to all your current problems. Finally, Panorama's rich functionality enables real-time monitoring of each stage of the plant's production cycle. Moreover, you can off-line analyse your operating and maintenance data to optimise your energy consumption.
Do you have a digitalization project to improve operational performance or an energy consumption management project?
Visit Codra stand D23 at the CFIA in Rennes or make an appointment now with one of our experts.
Intelligent water management for Agro-food Industries
Food processing industries are among the most water-intensive industries. Moreover, the periods of drought that have occurred and will occur in the future make this resource a crucial issue for the AFIs.
This is why it is necessary to start now a more virtuous and therefore more intelligent water management approach. This management involves three stages: reduce, recycle and reuse. To succeed in this ecological transition, the industry must equip itself with operational performance tools.
In this respect, Panorama's SCADA solution is also involved in clean water production, wastewater treatment and the prevention of environmental pollution. It supports Wastewater Treatment Plant, operators and cities in their efforts to guarantee a quality water supply to each user and to optimise distribution networks.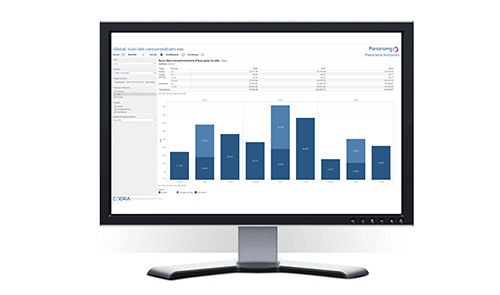 H2 solution, the Data Historian of Panorama, allows you to collect and process all your digital data. You will be able to create, edit and share analysis reports and dashboards in order to manage and optimise your installations.
Through ergonomic and simple use interfaces, you can visualise, analyse and interpret your indicators in a graphic manner. For example, you can set automatic alert thresholds to note any inconsistent peaks in water consumption.
You have initiated an environmental policy within your company? Equip yourself with an intelligent Panorama platform to analyse all your data and achieve your CSR objectives.