Today IT is everywhere: In our homes, in our daily lives, in our pockets, in the cloud, wherever we go… In every interaction we have with an ATM, our smartphone or a coffee maker, we are using interfaces. They allow us humans to interact with the world of "machines". These control and command interactions involve visualization and take place through graphic interfaces known as HMIs (Human-Machine Interface). More specifically, in the case of SCADA, they are designed to provide the user with visual information on the state of a system, their aim being to improve efficiency and reduce reaction times. To this end, HMIs must provide information that allows users to understand and take effective action. The challenge is therefore to create high-performance HMIs so that they can be used intuitively.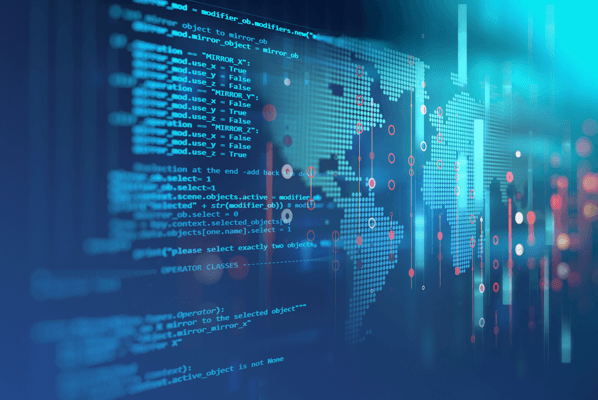 HMI : Physical medium or graphic representation?
SCADA (supervisory control and data acquisition) systems use some of the most complex HMIs. To manage this complexity, interfaces must be accurate and user-friendly. By using the Panorama Suite, you can easily build your system and employ high-performance HMIs to communicate effectively with other systems (for example; PLC's, DCS, IOT), and in return obtain high-quality operational data on all of your equipment and facilities.
A good Human-Machine Interface (HMI) must take account of two fundamental principles in application development: the interface design and the type of hardware device used to display it.
Why care about application design?
The whole challenge of this exercise is to create operator interfaces that offer rapid visualization of the situation and the appropriate ability to respond, in line with the operating conditions in question. Some will say, that HMI design requires "a lot of science and a bit of sparkle". It's certainly true that it's important to find the right balance between, on the one hand, needs and industrial uses, and on the other, the quality of visual and graphic representations (mimic diagrams, sequencing of views, navigation between multiple elements, use of data representation functions such as trend drawings or alarm management).
Why also care about the terminal that runs the application?
Because it's critical to meet the operational requirements of operators, as determined by how the application will be used. For example, an operator in a control room may have a complete view of the facility on a screen wall, whereas a specialist operator may see a more specific part displayed on a single screen. And an operator on the ground will be provided with carefully chosen information to carry out a given assignment via a tablet or smartphone. Each medium responds to a specific use. The granularity of data and its representation must therefore be appropriate.
Caring about HMI design:  Fashion or radical change?
The development of modern IT capacities and entry into the workplace of "digital natives" (young professionals born with a smartphone in their hands) is disrupting the way in which HMIs are designed. What was once true is no longer true today. New technologies and the consideration of different working conditions can make them complicated to design. And if we also include specific features relevant to the jobs of operators and user profiles, it's easy to see why HMI development is a critical phase for high-performance SCADA applications.
The importance of choosing the right tools
With the Panorama platform, you have all the native assets you need to create high-performance HMIs adapted to your industry and requirements. Based on the 'Objects' principle (models / instances) which facilitates and accelerates the creation of a SCADA application, Panorama also has a powerful and 100% vector graphics engine. This gives you the freedom to create HMIs in accordance with your needs and your operational constraints. Whether you start from a blank page or a reference application, on your own or supported by the advice of our experts, everything is provided so that you can optimize the potential of your facility.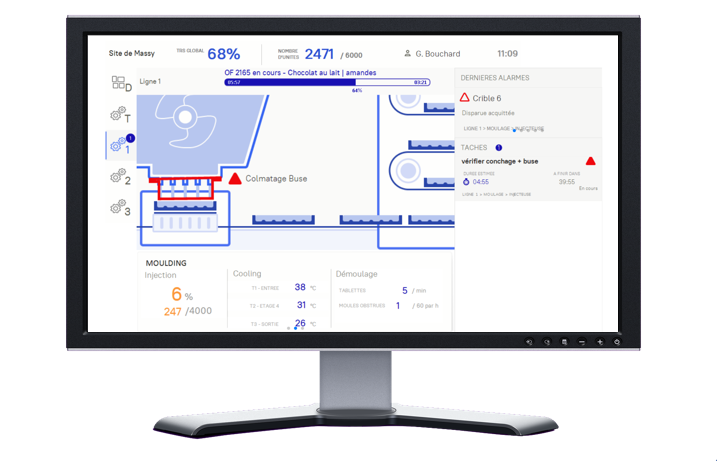 High-performance HMIs, a valuable tool for managing your operations
Management assistance
Whether in industrial automation and I&C systems or in a facility management or energy efficiency application, the user interfaces provided by HMIs are operated via specific user profiles: operators, managers and engineers, each at their own level interacting in real time with processes and systems based on information that must be accurate and contextualized.
From a technical point of view, optimal management assistance therefore requires software that is feature-rich, secure and flexible enough to be completely aligned with the requirements and uses of operational staff. Panorama E2 is perfect for this job. Widely proven, it is used in many different areas of application: process, water, oil & gas, utilities, energy, transport, defense, etc.
For example, in the industrial sector, Panorama is at the center of the second largest control room in the world at Orano. In the water sector, the company Hydrostadium uses Panorama to operate several hundred hydroelectric dams. In the construction sector, Panorama is a core component of facility management and building management systems and in the new district of Gaité-Montparnasse in Paris.
A decision-making tool
A modern HMI must also be capable of integrating and presenting the relevant and contextual information for a given situation. It can also suggest procedures or methods to assist the operator in their decision-making.
For optimal decision-making and management of your facilities, Codra believes basics such as good deliverability of information at the right time with the right level of detail are critically important. This is what makes creating a SCADA application adapted to the reality of the configuration on the ground so challenging!
And because there is more than just real time in SCADA applications, post-event analysis should also not be forgotten. Dashboards, management charts, reporting and other analytics tools may be simple or layered, but they are just as important in supporting you to optimize operational performance. This is why Panorama has its own Data-Historian: Panorama H2. This allows you to easily exploit the wealth of data/information generated by your facilities.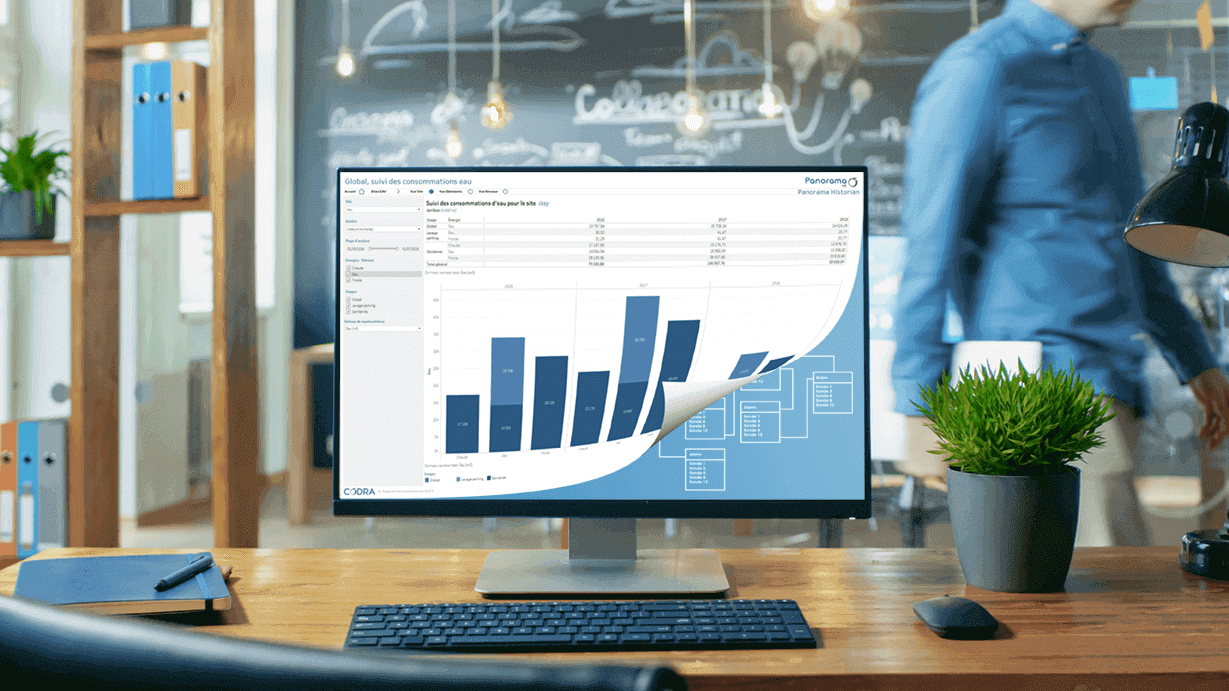 Development of HMIs: the revolution has begun
New technologies are already disrupting conventional HMIs and allowing new uses to emerge: interactions can now take place via touch screen, voice recognition, positioning (geolocation) and augmented reality. These features and environments don't all have the same level of technological maturity or use, but one thing is certain, the HMIs of the future will have to take them into account.
Partially in response to these new uses, Panorama has enhanced its offer with a Mobile device extension. With Panorama Mobile, your SCADA application is now accessible in your pocket!
For example, the Akiolis Group has implemented local and remote mobile HMIs to help their operators gain better visualization of the situation on the ground and facilitate maintenance, as well as saving time on data processing.
The HMI of the future: the best is yet to come
In a variety of areas such as manufacturing or more broadly in production oriented enterprises, the future is no longer just about technology. Application design and ergonomics are now increasingly a key factor in their success. At Codra we work hard to offer you a comprehensive and cutting-edge SCADA and Hypervision platform, so that you can take full advantage of technological innovations and design efficient SCADA applications that give you just what you want!
Interested in learning more about using an industrial design system? Read our article: